Endometriosis Awareness through Jewelry!
As an endometriosis sufferer, I created Splendometria Jewelry Co. as a result of my struggles to find the resources and care I needed. I became determined to raise awareness about endometriosis and other gynecological conditions. My vision is to inform and empower women by providing information and tools so they may advocate for their own care, and to create simple yet elegant jewelry that symbolizes their journey as women, whether or not they are affected by gynecological issues!
We invite you to have a look through the various sections of our site for information, resources, and updates. Whether you are interested in the jewelry, learning about endometriosis and women's health, or both, our goal is for visitors to come away with something after viewing this site. We are also looking for new resources, helpful links, and input on our pages, so feel free to contact us and share your ideas and comments!
Where can you get Splendometria Jewelry Co. jewelry?
Where do Splendometria Jewelry Co. donations go?
Helping to raise awareness of endometriosis and other women's health issues has always been the cornerstone of Splendometria Jewelry Co., and we maintain our commitment to donating 10% of all sales to endometriosis and women's health awareness, research, support. To date, thanks to our loyal customers, we have donated nearly $500.00 to various Canadian charities. For more information on our donations, visit this link: https://splendometriajewelry.wordpress.com/jewelry/donations/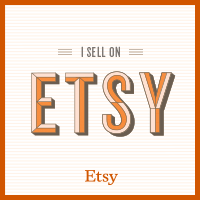 Disclaimer: I am not a medical professional, nor do I claim to be. The information contained on this site is meant to help raise awareness of endometriosis and inform women and their family and friends on managing this disease, but should not be taken as medical advice, or as a substitute for seeing a doctor.